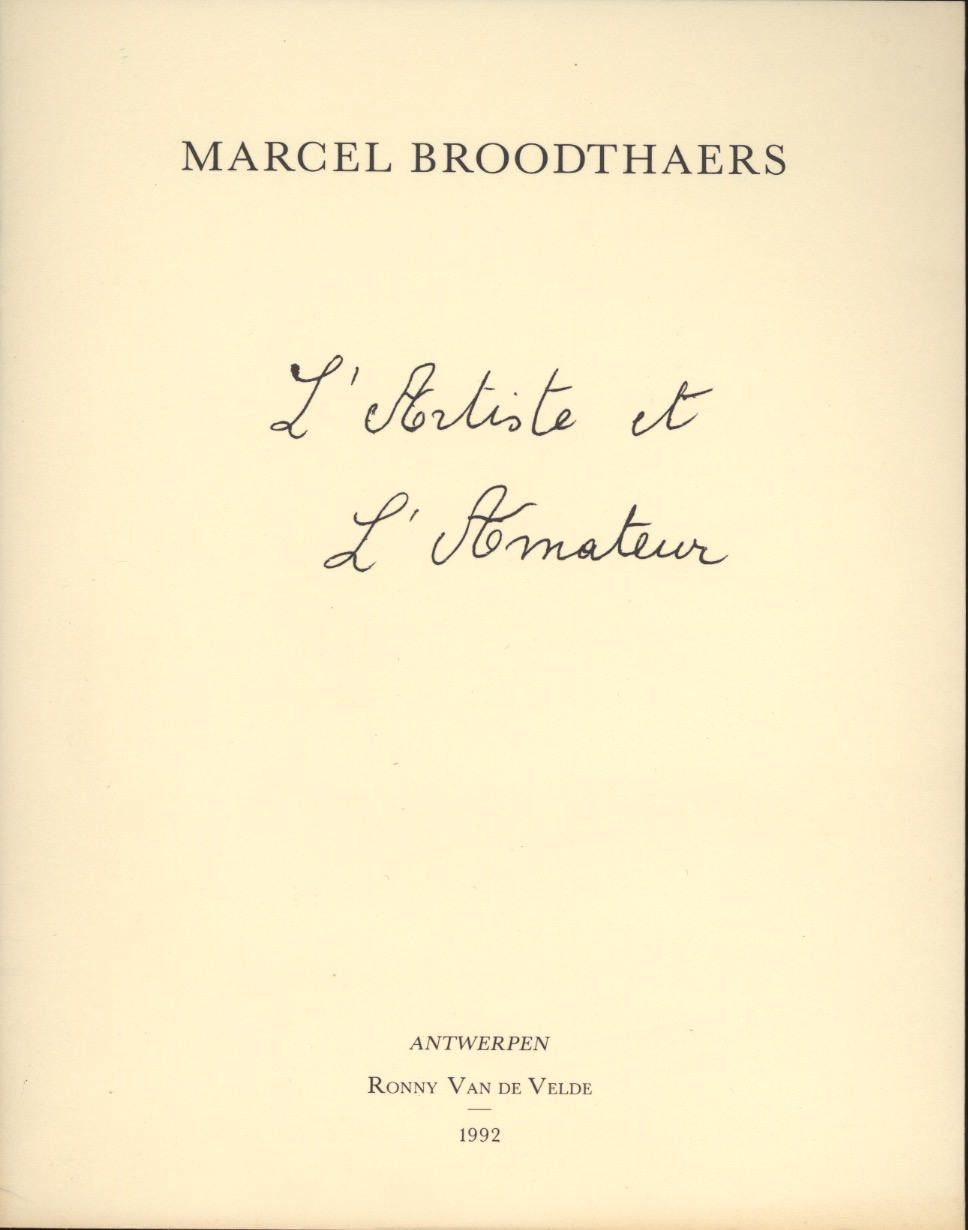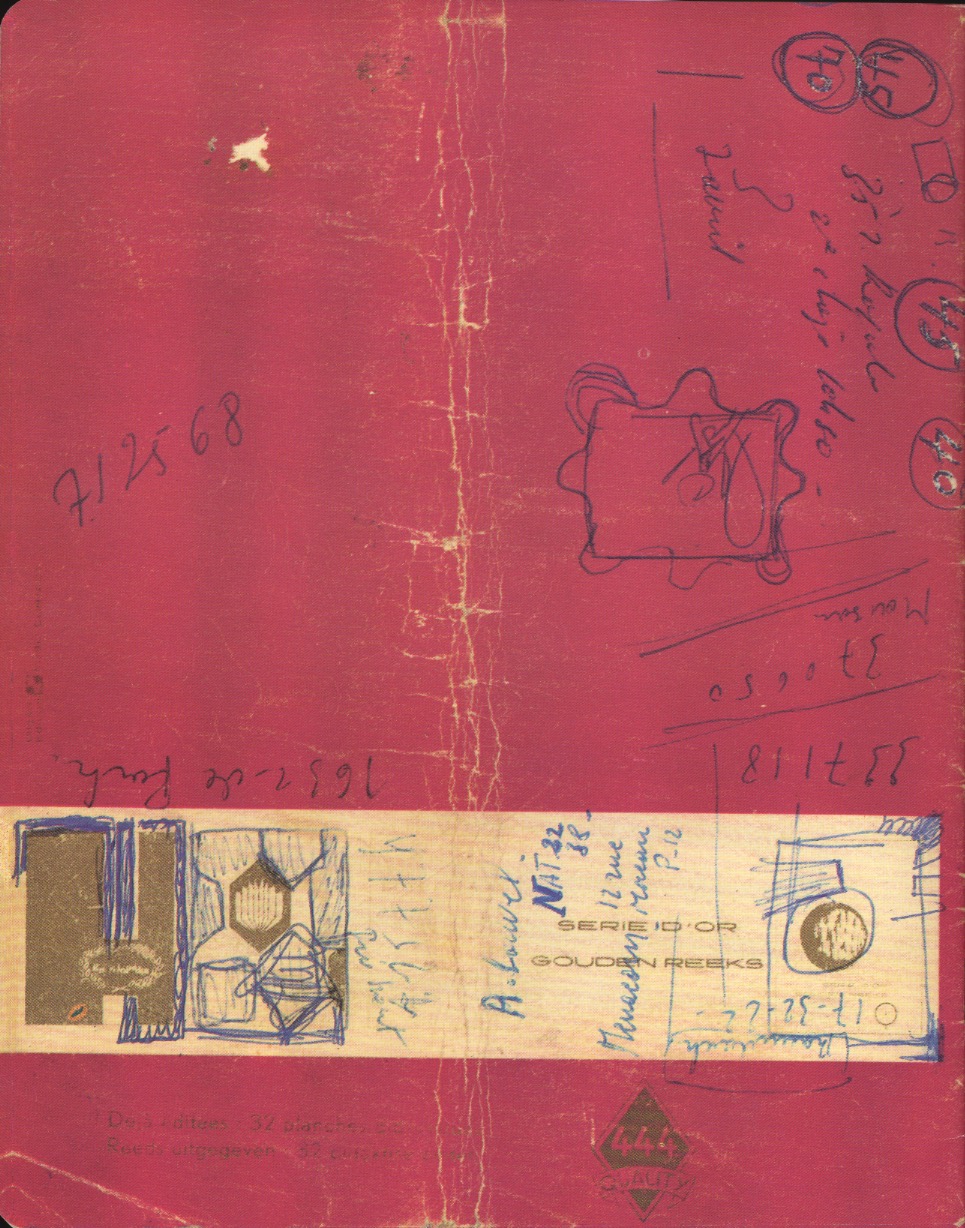 The Artist and the Amateur
A two-part set of books published on the occasion of a two-man show, Marcel Broodthaers / James Ensor, at Galerie Ronnie van de Velde in 1992. The books are part of a clutch of ephemera which accompanied the show and which was bound between printed boards tied together with black ribbon.

The first book is a facsimile of a single modest notebook and manuscript of Broodthaers on the subject of the artist and the amateur. The second book is a cleaned up version of the manuscript—a posthumous artwork of the sort that the Broodthaers Estate was becoming increasingly infamous for in the early 1990s.
Antwerp and Brussels: Galerie Ronnie van de Velde and The Broodthaers Estate, 1992.
Illustrated. French.