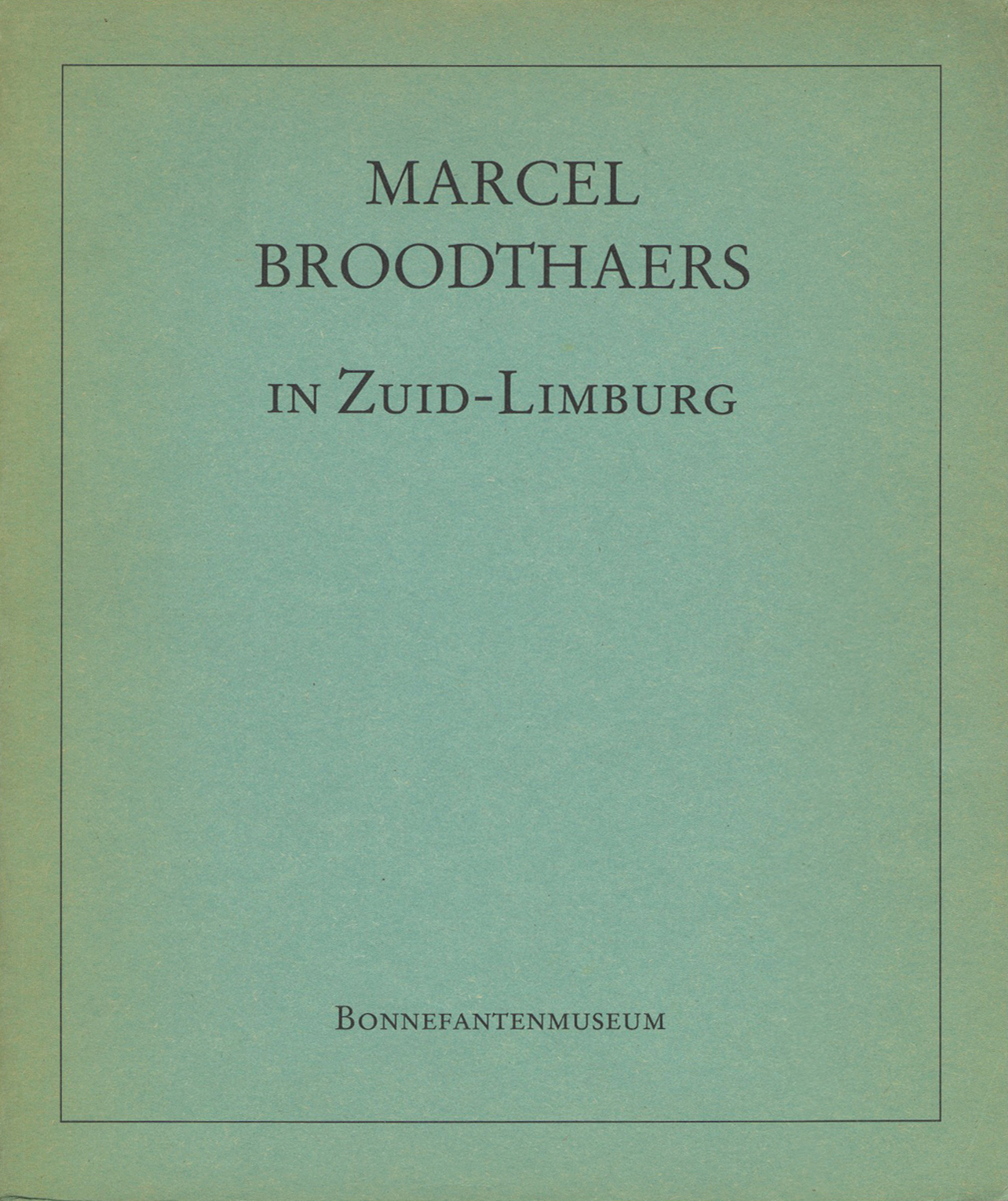 In Zuid-Limburg: Photographs, 1961–1970
Texts by Broodthaers, Alexander van Grevenstein, and Ian Jeffrey. A curious, almost ethnographic chronicle of the writings and photographs Broodthaers made in Zuid-Limburg, the southeasternmost province of The Netherlands, in the years just before and after he became an artist. Copiously illustrated.
Maastricht: Bonnefantemuseum, 1987.
Dutch, German, French, and some English.