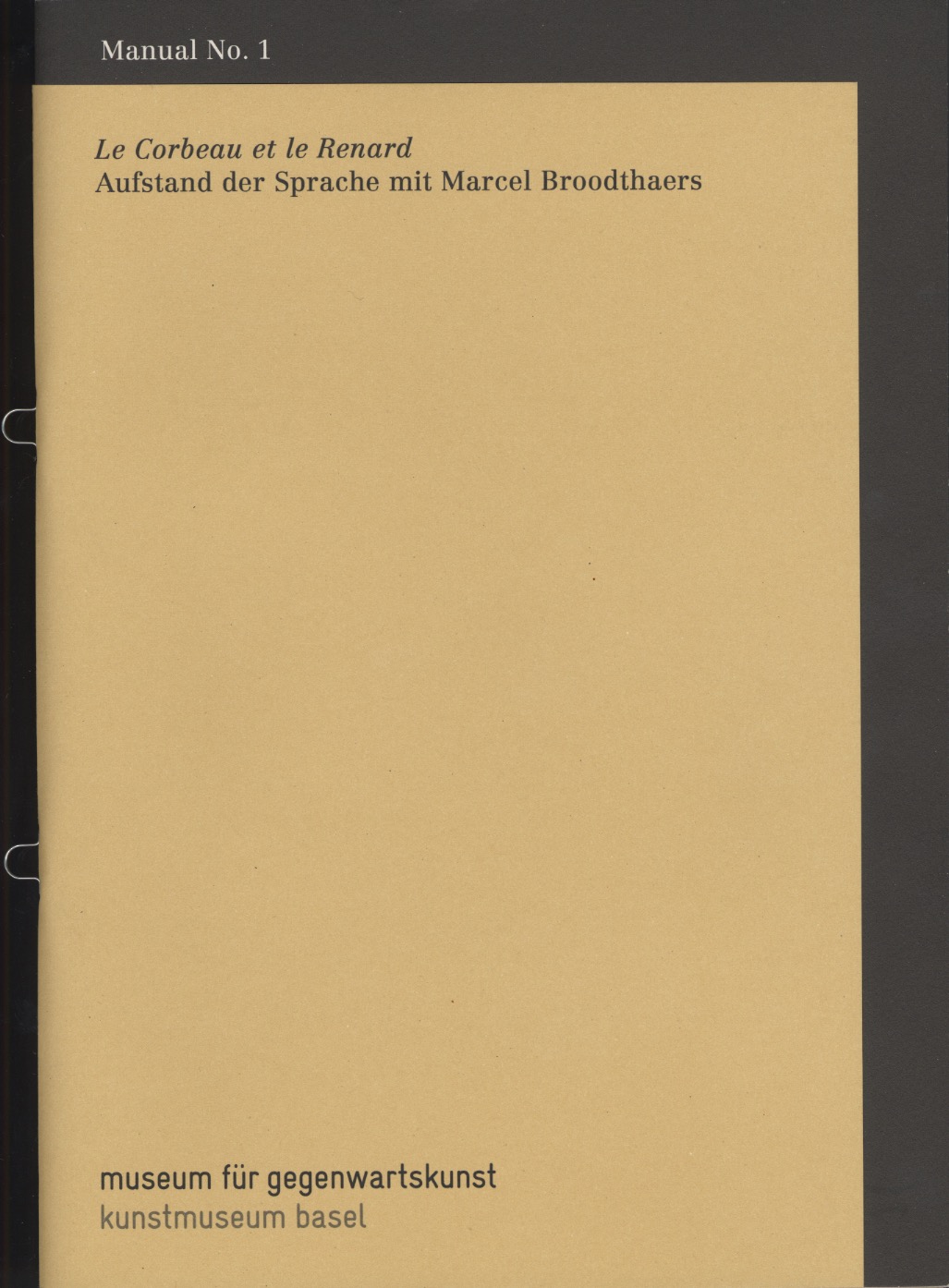 Le Corbeau et le Renard: Aufstand der Sprache mit Marcel Broodthaers
A nice group exhibition and publication of a handful of artists' works in conversation with the films of Marcel Broodthaers. With works by Hans Arp, Robert Barry, Alighiero Boetti, László Moholy-Nagy, Dieter Roth, and John Smith.

Organized by Søren Grammel, with an introduction and concise synopses of the works in the show, as well as a fable by Jean de La Fontaine.
Basel: Museum für Gegenwartskunst, Kunstmuseum Basel, 2014. n.p. with 33 color and b&w illustrations. German and English.