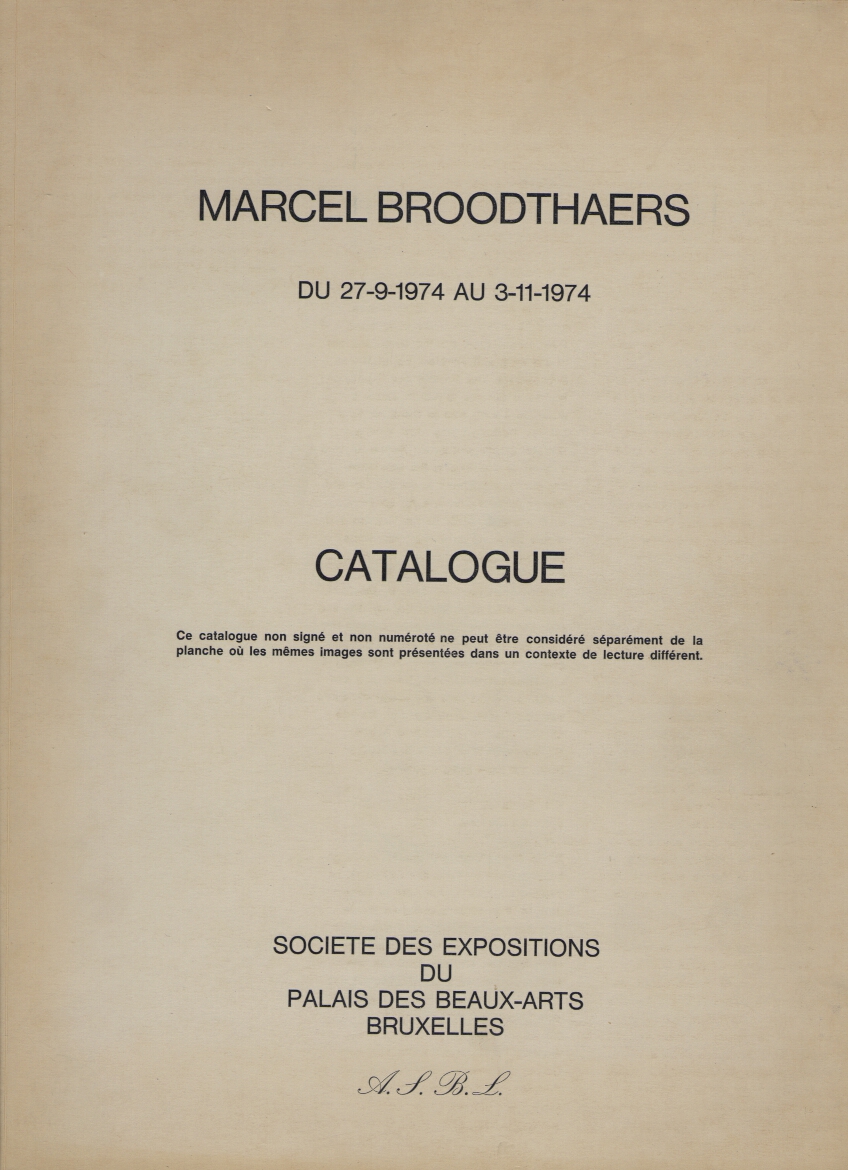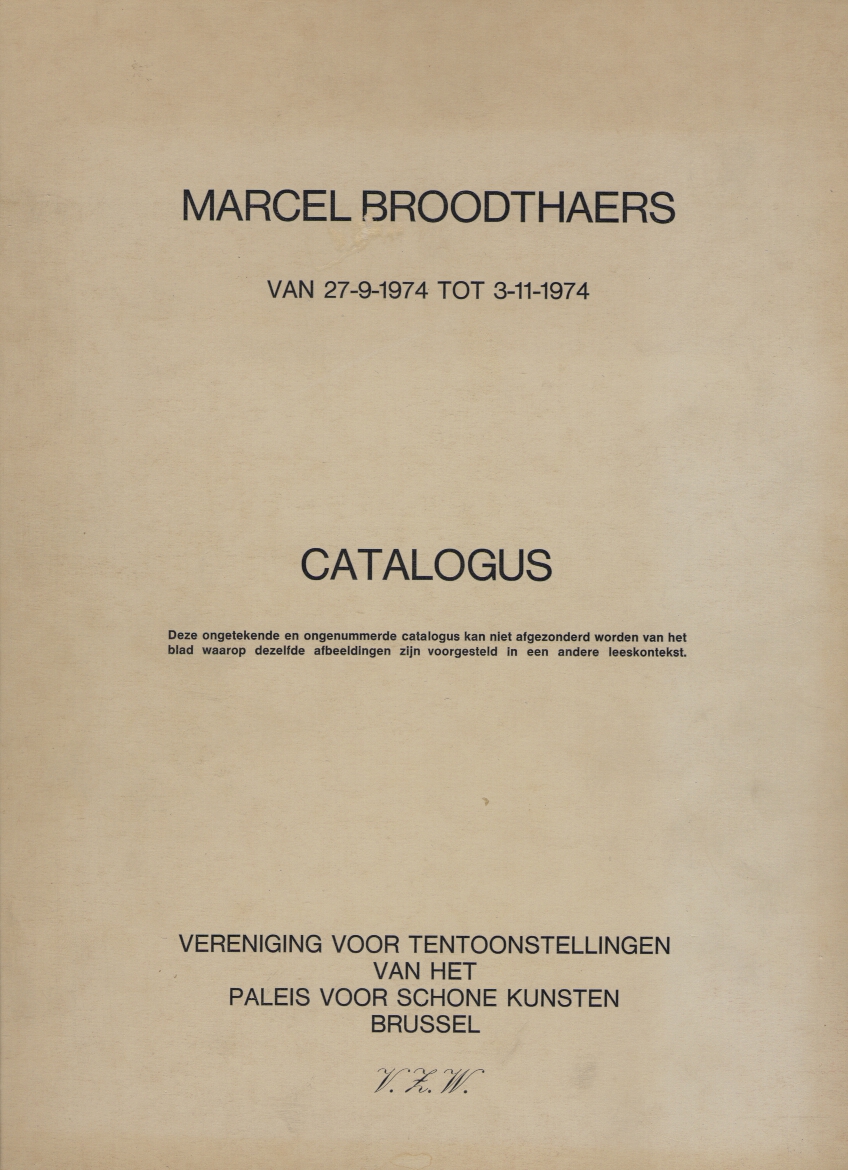 Palais des Beaux-Arts
The prodigal son returned home for his celebratory exhibition in Brussels' flagship institution of Modern art. The catalogue cum artist's book cum compendium is accompanied by an A2 poster which, at Broodthaers' insistence, cannot exist separately from the catalogue or vice versa. It is as if he wanted the two objects to have a quantum link, like the "spooky action" recently demonstrated by physicists at Delft University of Technology in the Netherlands. With texts by M.B. and K. J. Geirlandt, Jost Herbig, Michael Oppitz, Barbara Riese, and Armin Zweite.
Brussels: Palais des Beaux-Arts, 1974. Illustrated, 78 pages. French, Flemish, and English.