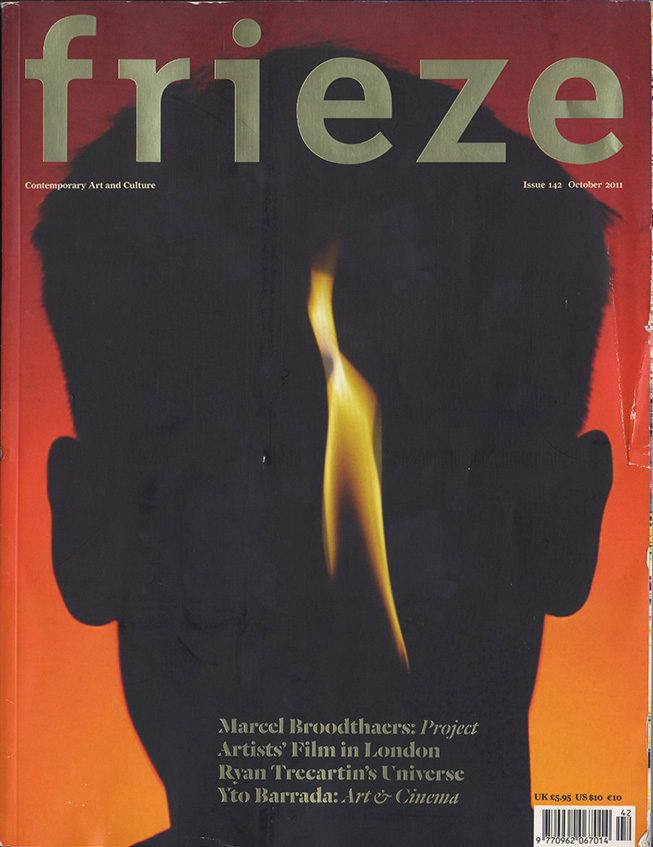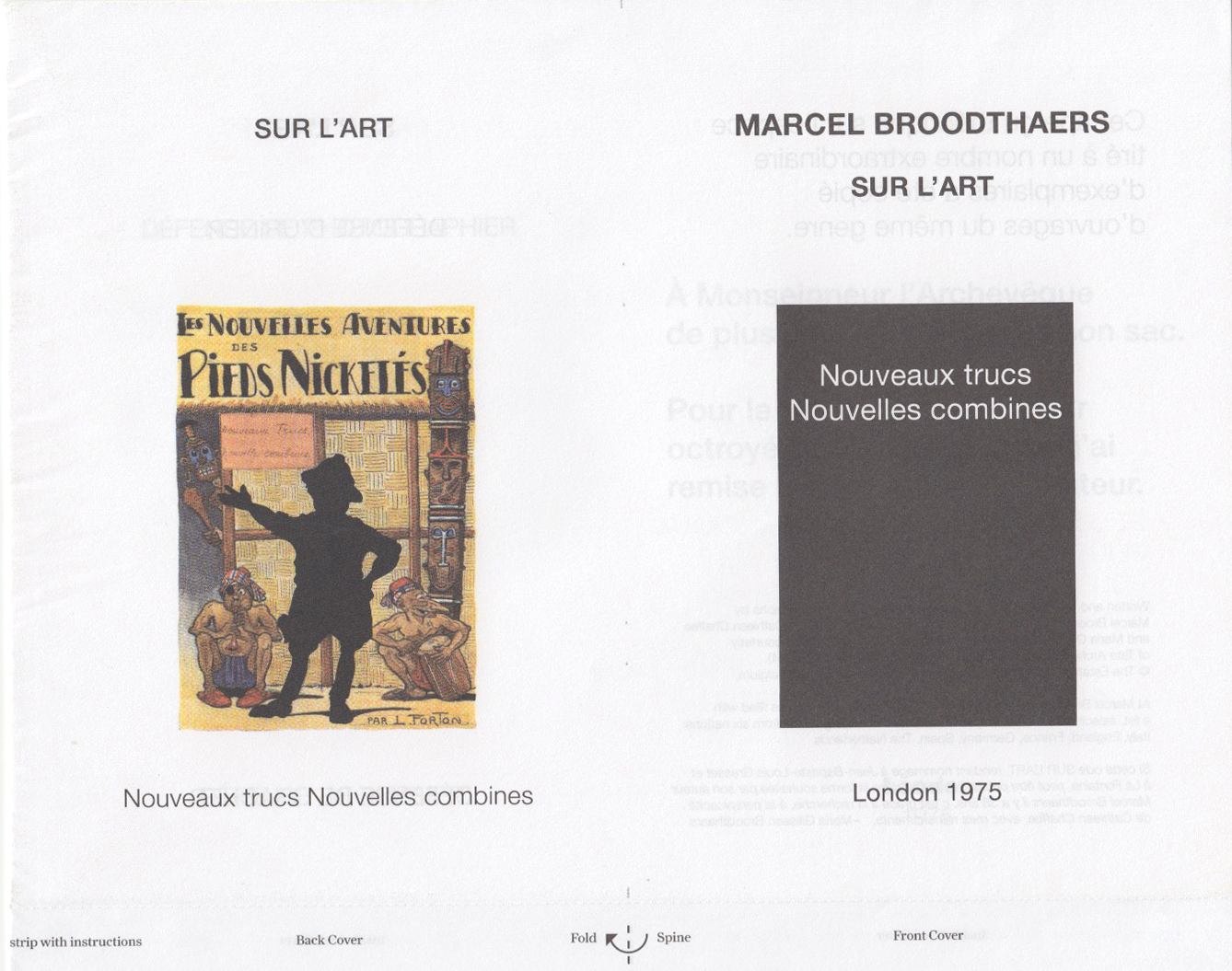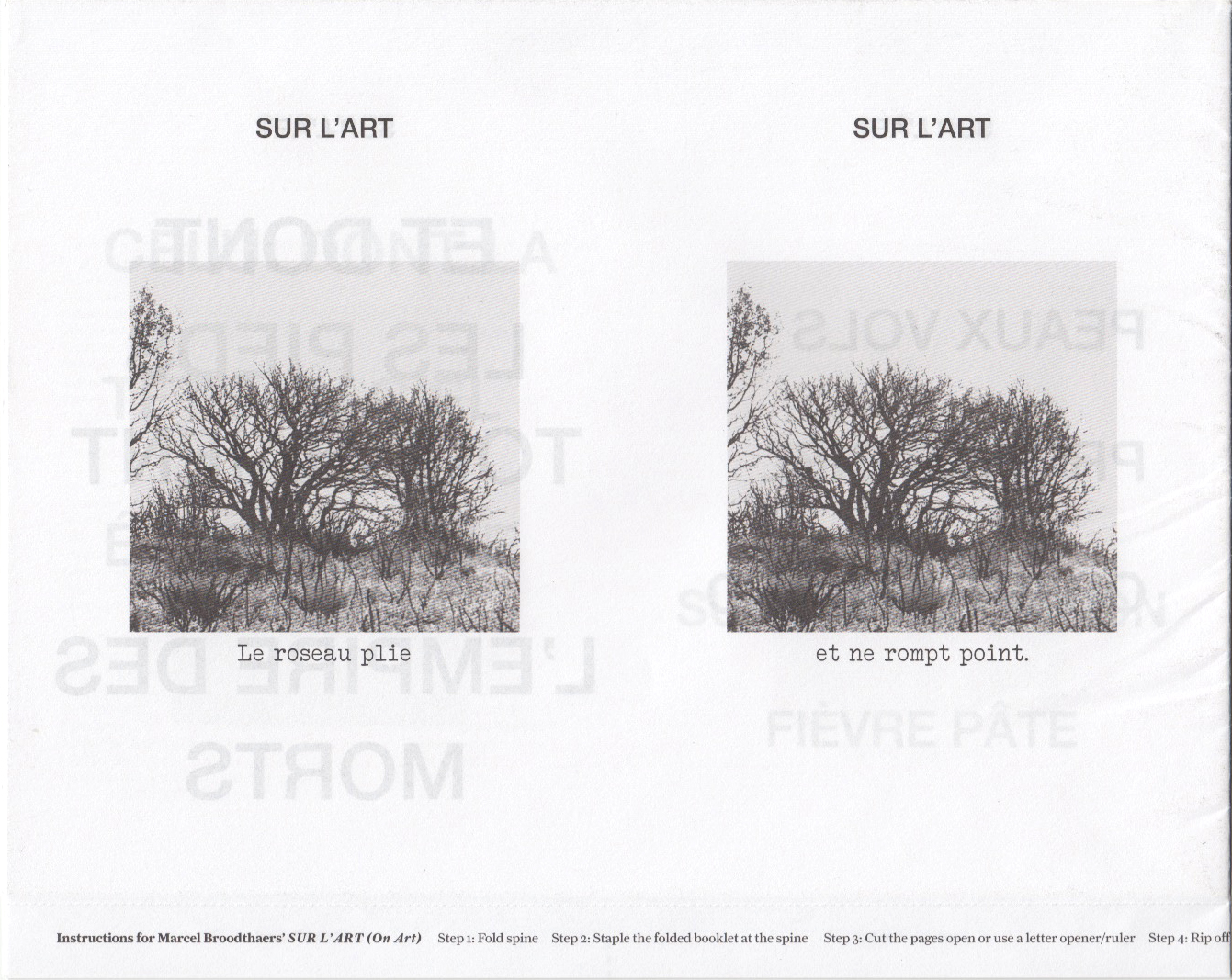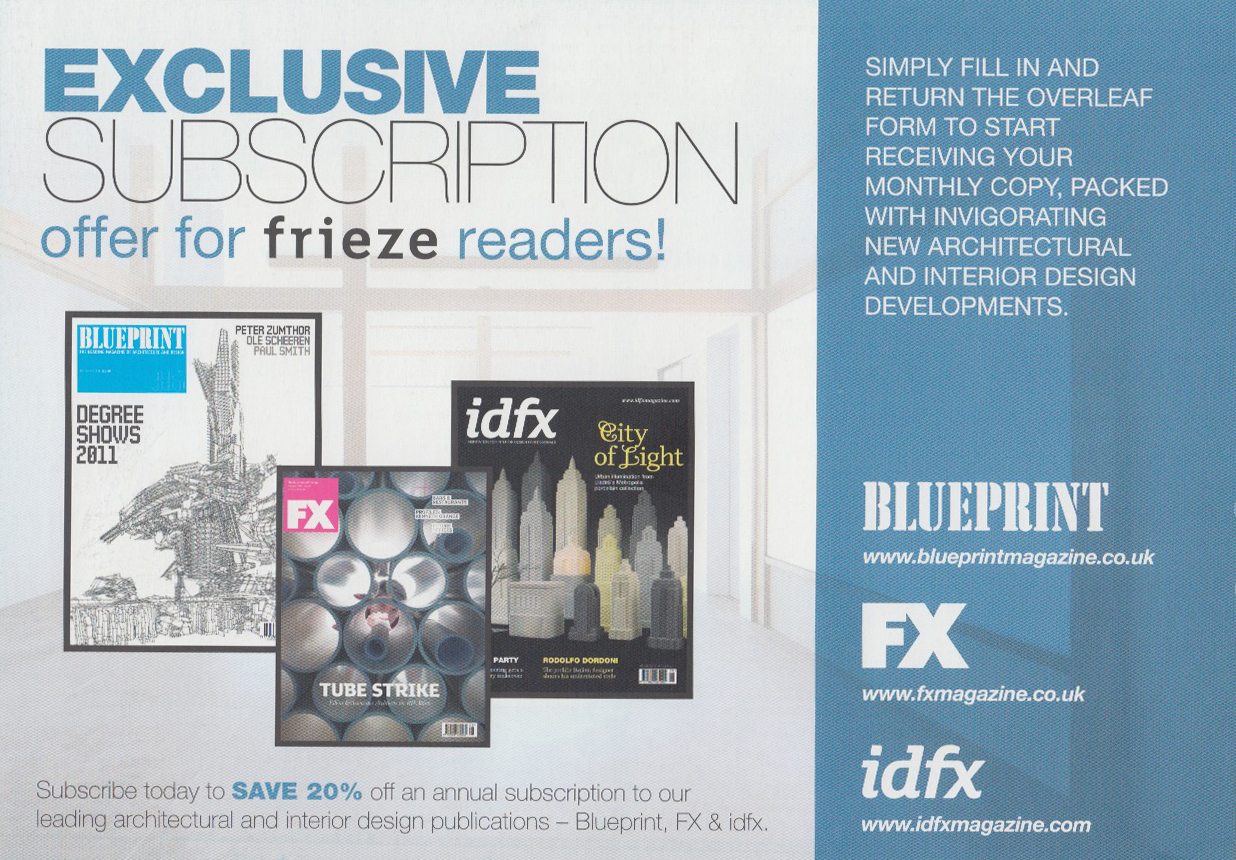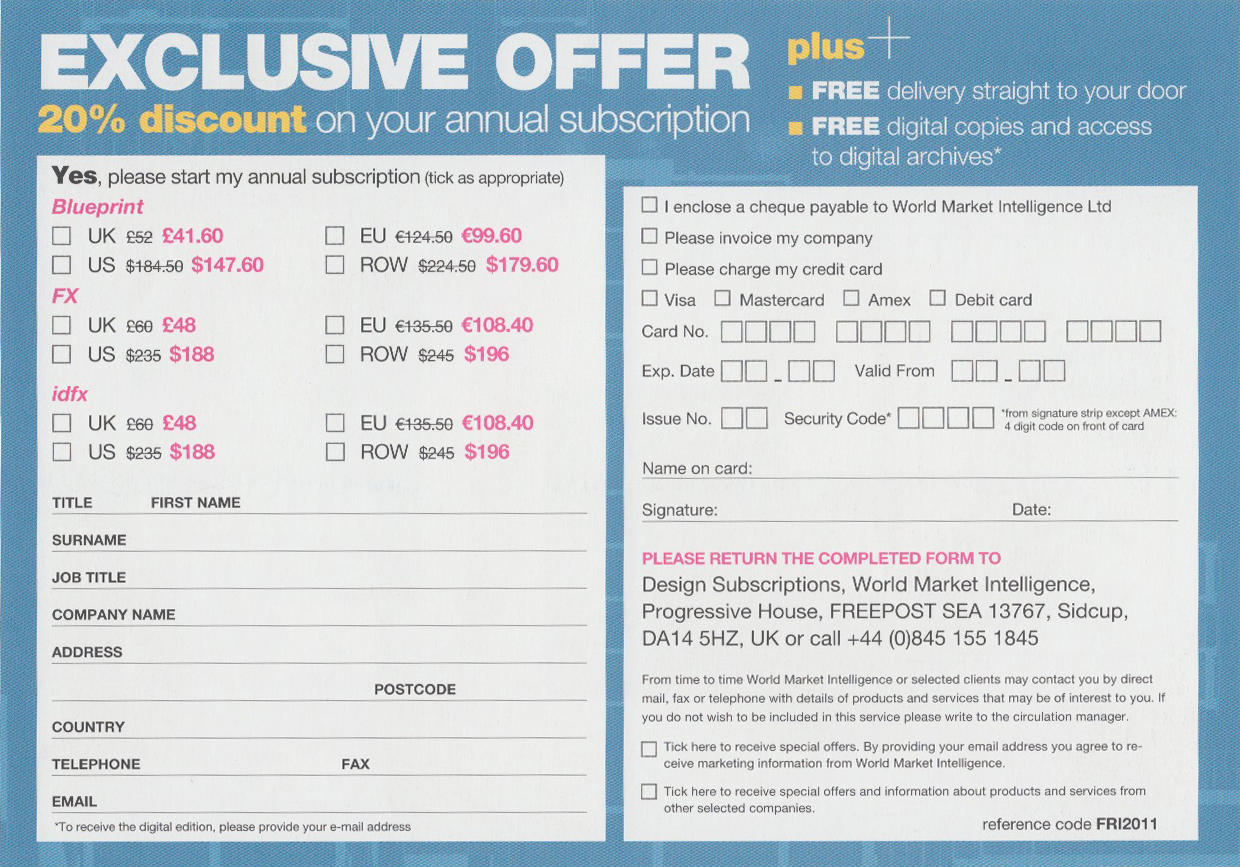 frieze
A previously unrealized publication artwork realized in cooperation with the Broodthaers estate and distributed as an insert to the October 2011 issue (no. 142) of frieze.

The object continues Broodthaers' structural awareness / conflation of the printed object, in this case an A2 broadsheet that folds into sixteen separate panels that serve as a narrative overview of Broodthaer's late themes. It is poster, mailer, unpublished book signature, and raisonné all in one.

It only seems appropriate to think of frieze's promotional subscription insert in relation to Broodthaers' work as well.
Single folio folded into sixteen panels. French and English