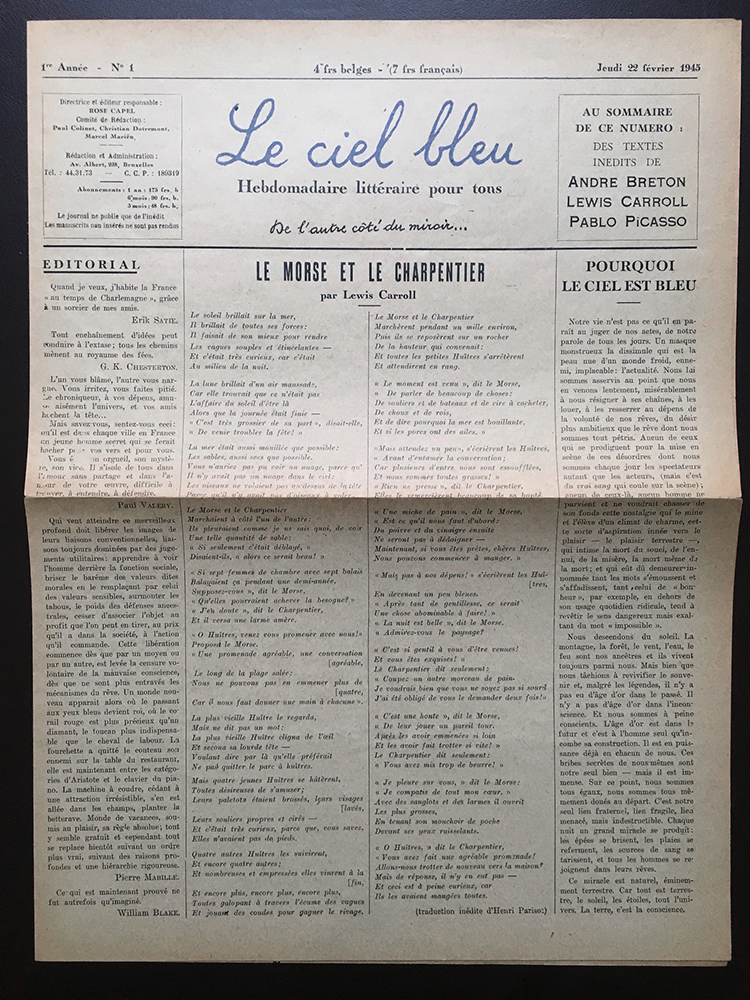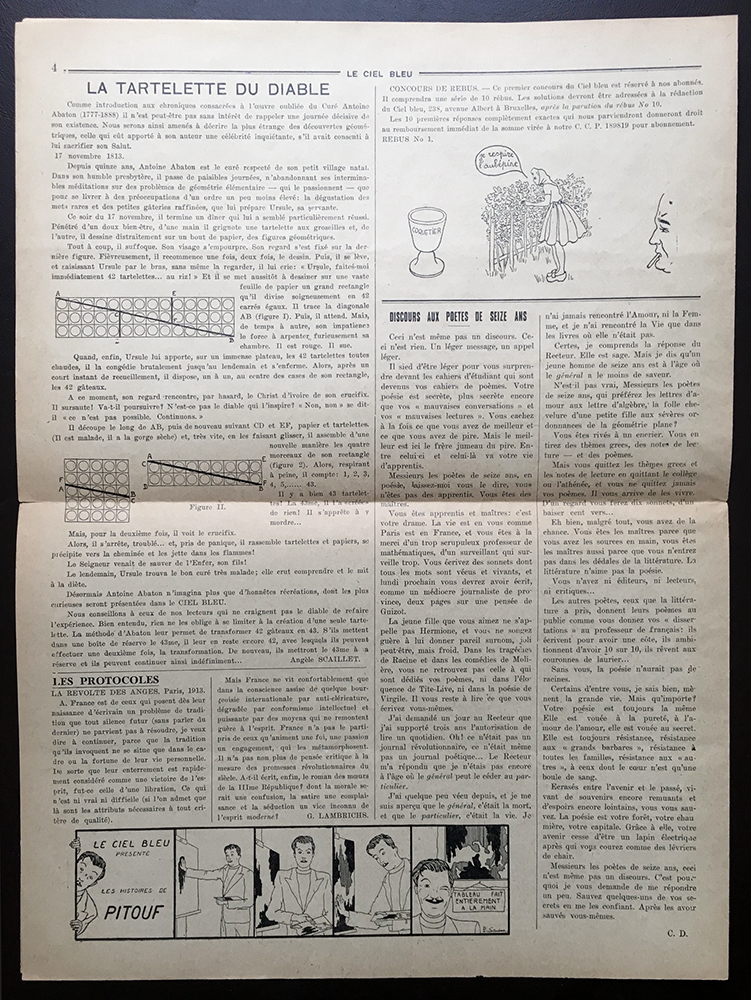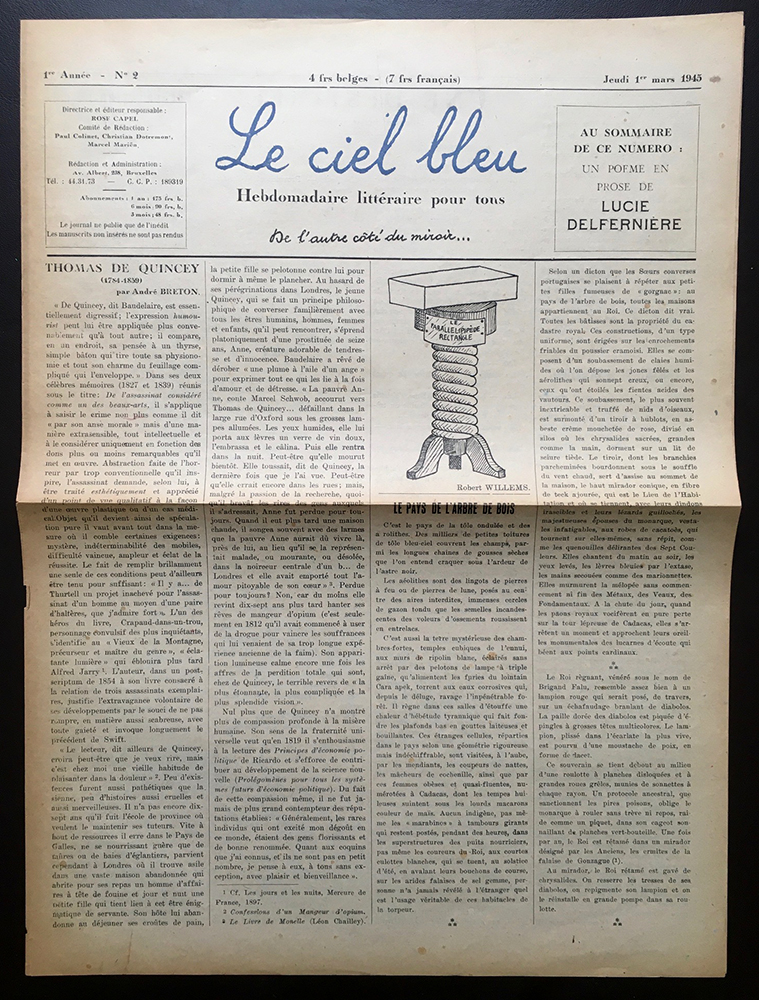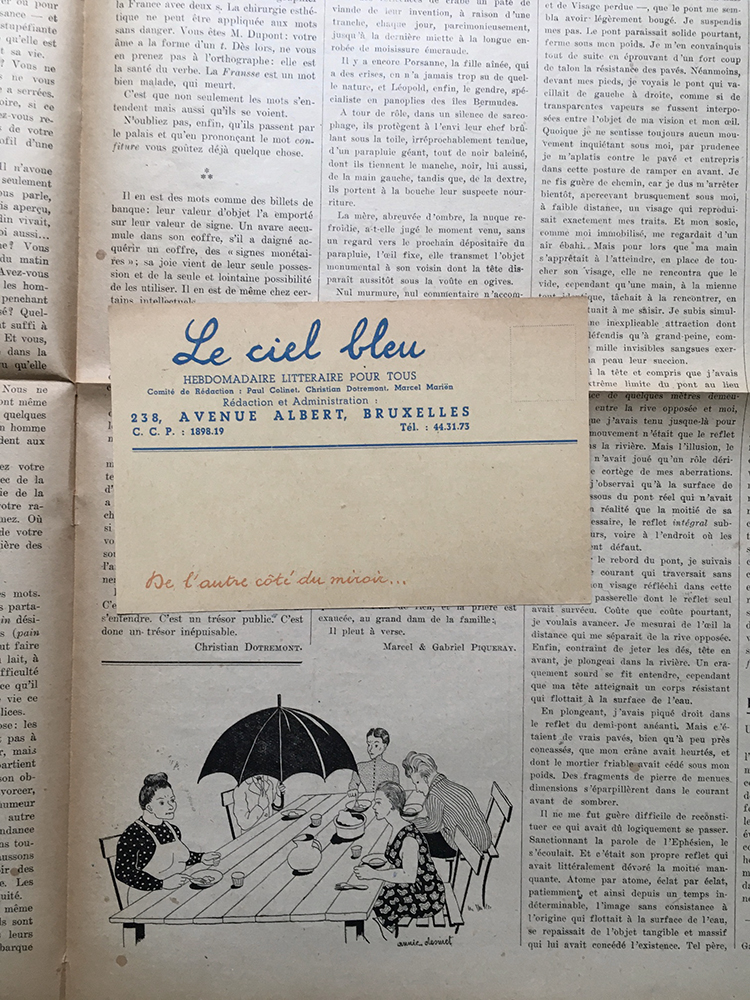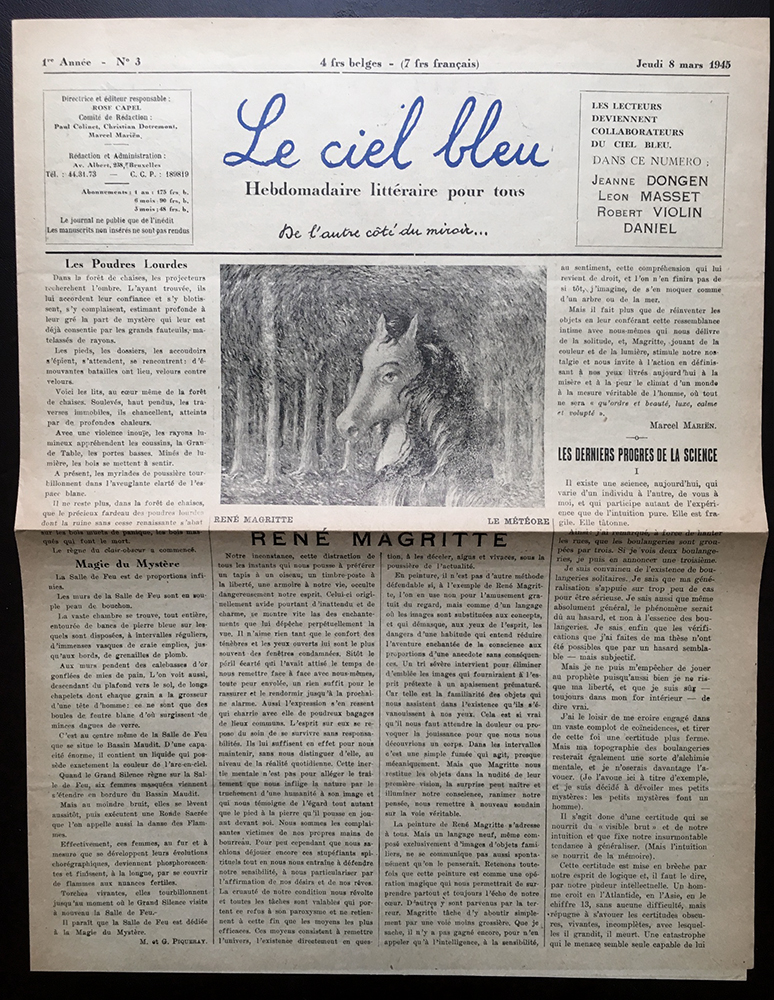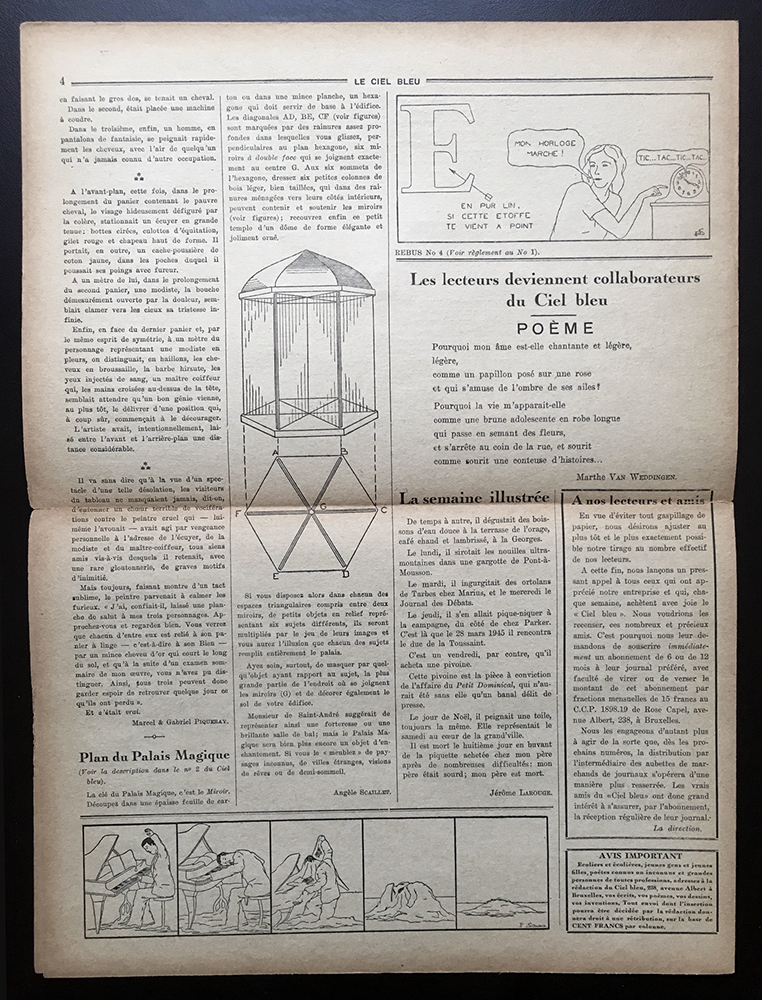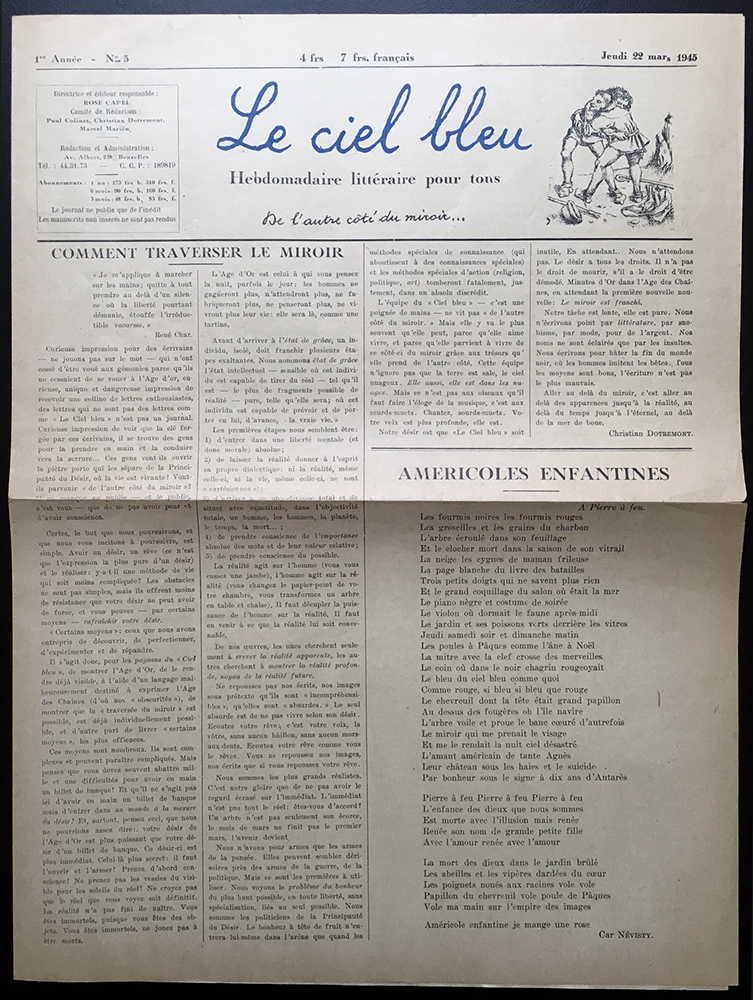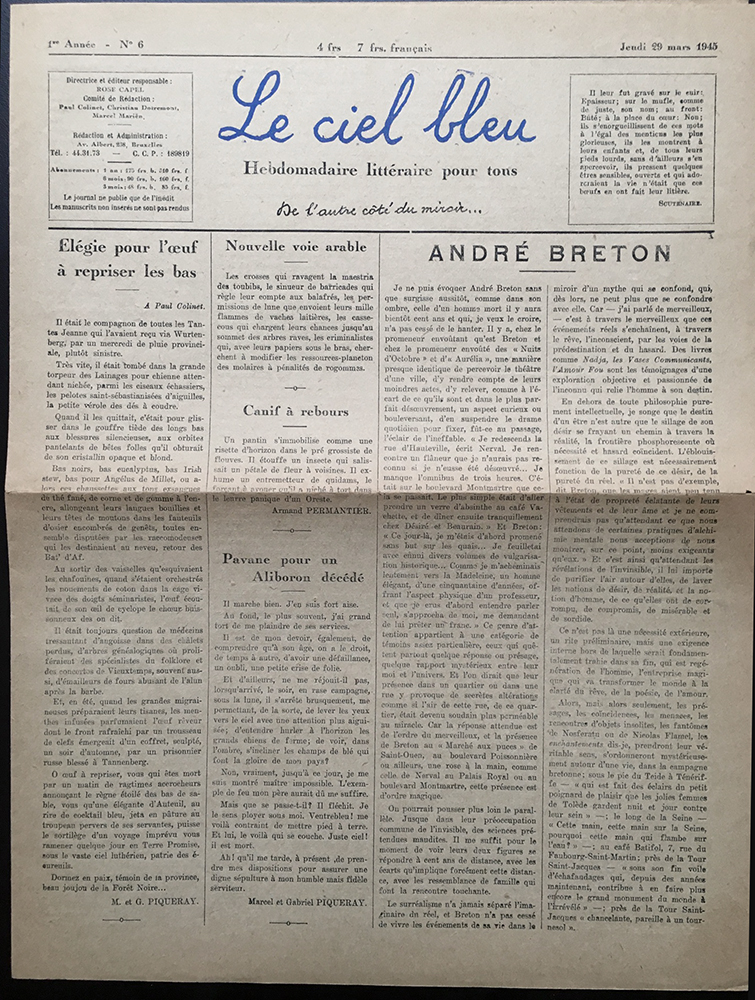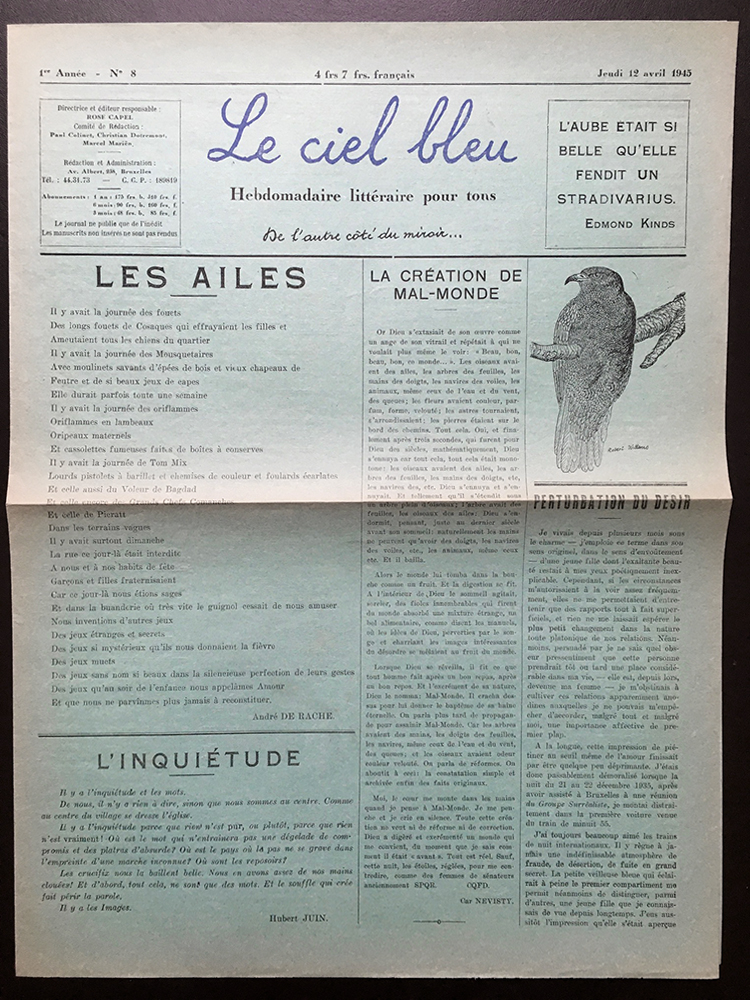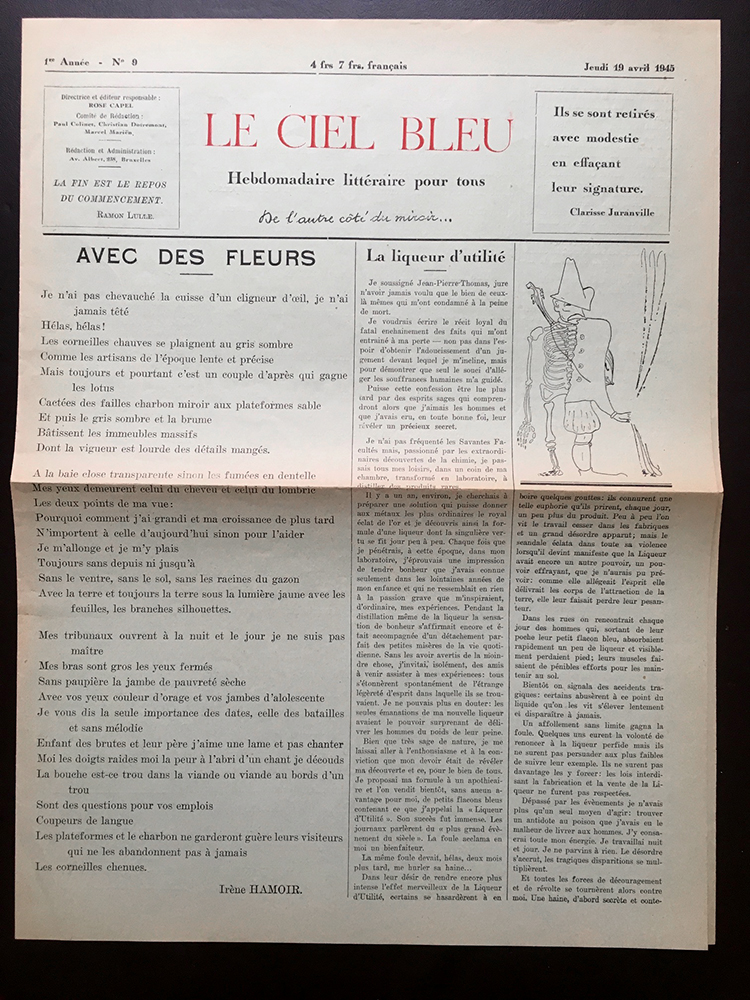 le ciel bleu
A very playful and elegant new arrival to our archive, acquired after a bit of sleuthing. 9 issues, all published in Brussels between February 22nd and April 19th, 1945, at the tail end of WWII.

This is a complete set, in very good condition, including a copy of the subscription reply card that was inserted into issue 2.

Excellent cartoons and illustrations accompany texts by and about Andre Breton, Lewis Carroll, Paul Colinet, Paul Eluard, Irène Hamoir, René Magritte, Marcel & Gabriel Piqueray, and Edgar Poe [sic]. Also featuring the very first published writing by the twenty-one-year old poet Marcel Broodthaers, here misprinted as Broodthaerts.

We can't wait to delve into it.
Brussels: Four-page newsprint broadside, folded twice. Nine issues total, the final two printed on green-tinted paper. French.